Bio
Who is Karen Woodward?
I worked in entertainment for over ten years before segueing to digital and social media in 2006.   That background provides the core of what I do now – which is helping entertainment companies and entertainers in the social media and digital space.
I always knew that I wanted to work in entertainment, and headed straight to Los Angeles after graduating college. I was in the Hollywood trenches of film production and talent management, and later I turned to film promotions and creative advertising.  Then I suffered a quarter-life crisis and left the business to get a Master's Degree in Media Studies at Syracuse University. Shout out to the Newhouse School!  Upon graduating, I rushed back to sunny Los Angeles and reinvented myself as a web producer (RIP Hollywood Momentum.com!) and writer covering new media and television (Cynopsis, Media Village). I also wrote web copy for MTV and ad agencies, and developed mobile apps before anyone even had an iPhone. Yes, there were mobile apps before iPhones.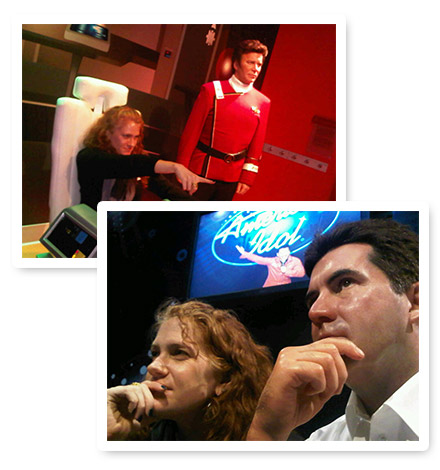 Since no one seemed to care about mobile apps at the time (!) I moved on to work for a company developing official celebrity websites.  I worked with the client, wrote the web copy, and oversaw the development from start to finish, including online reputation management.  I was the single point of contact for the celebrity, and it was a fun, very creative job. Some of my clients included Sophia Bush, Lucy Hale, Greg Grunberg, and Lauren Holly.
Then social media exploded, and I thought, "I want to do that."  So I currently work doing social media for digital agencies and multi-media conglomerates, helping create the online voice and social media strategy for entertainment industry clients who hire me for social media management, social ads development and overall strategy.  My primary client is Comcast/XFINITY.
My most coveted specialty is as social media strategist and manager for entertainment industry clients, maintaining all facets of Facebook, Twitter, YouTube and Instagram accounts, ultimately creating (or reworking) and maintaining the "buzz machine" for clients.